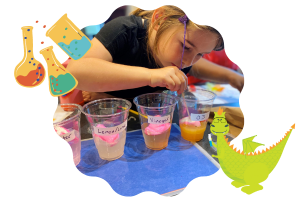 Full STEAM Ahead (5-8)
Children are invited to explore STEM (science, technology, engineering, and math) concepts through Art! Children use both their creativity and analytical skills to tackle STEAM projects. From painting with robots, to building bugs that dance, to creating art through chemical reactions, this program provides engaging enrichment activities.
This class is FREE with CML Membership or Admission. No pre-registration is required.